Client & Pet
Tutorial
Pet Vaccination Track
GrooMore helps you manage the vaccinations and the pet's vaccination records, and when the pet's vaccination get expired, you will get an alert.
Step #1 go to pet profile, you can add the pet's vaccination record here.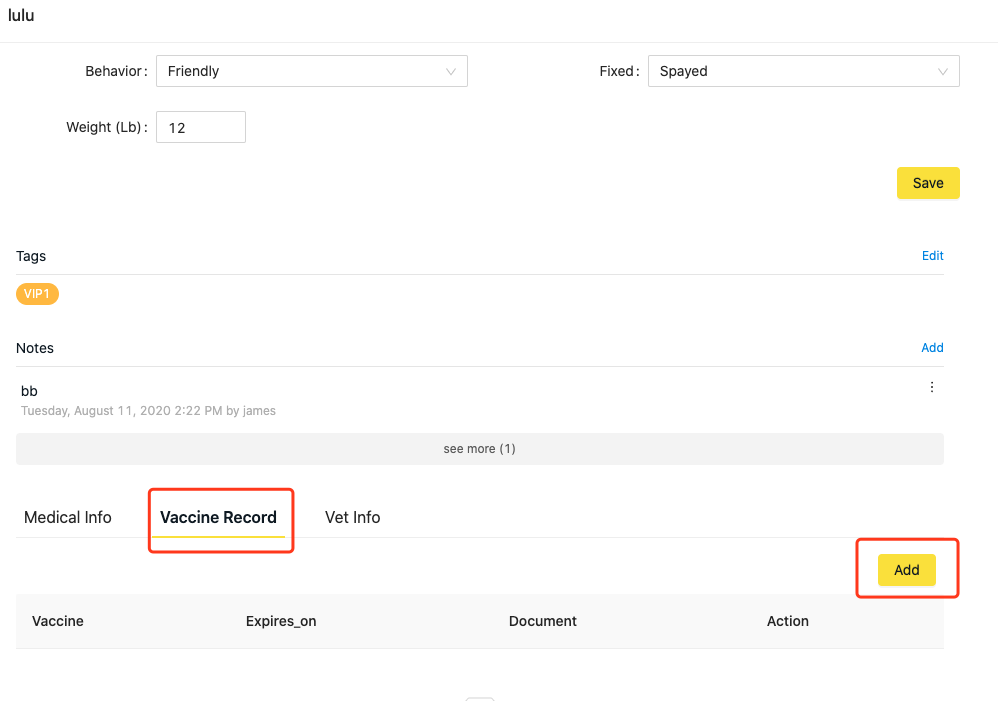 Step #2 Our platform has set up some commonly used vaccinations, like Rabies, Distemper, Parvovirus, Hepatitis, and so on. You can also add vaccinations by yourself here.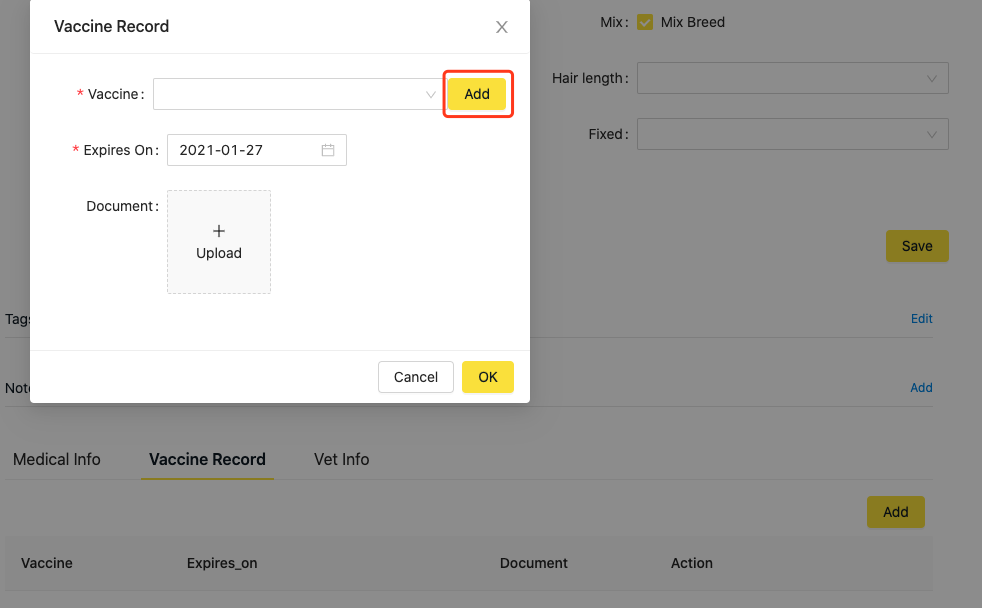 You can also add vaccinations in the pet setting.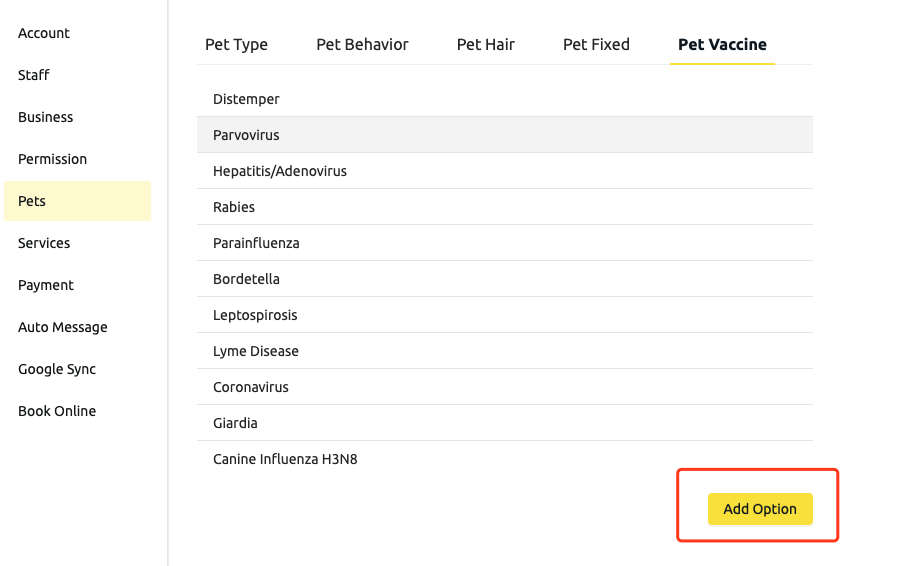 Step #3 select the vaccination and input the expired date, you can also upload the document.
Step #4 if the pet's vaccination is expired, we will mark the vaccination as expired.

Step #5 When you access the client profile, create an appointment, or access the appointment detail, you will get an alert about the expired vaccination.